Meeting Information


Where ? Blees Room
Macon Housing Authority
1404 South Missouri Street
Macon, Missouri

When ? Monday
October 2nd, 2023

7-9pm


Look for NCMOBEES sign

Topics for Discussion

Hive Pest and Management
Presented by Bill George

Q & A



Also if you have extracted Honey and want it tested for moisture content
the club's Refractometer will be at the meeting.






Swarm List

Below is a list of club members that are willing to come and get bee swarms.


Terry Barnett , Macon, Mo. 660-651-3989
Bob Brammer, Macon, Mo. 660-415-6480
Melvin Dennis, LaPlata, Mo 660-341-8944
Brian Downey, Macon, Mo. 660-676-4165
Don Duvall, Madison, Mo. 660-651-6275
Bill George, Chillicothe, Mo. 660-214-0132
Tammy George, Chillicothe, Mo. 660-214-0132
Karl Hosteler, Shelbyville, Mo 660-988-8422
Joy Hoyt Laddonia, Mo 573-373-2191
Terry Hoyt Laddonia, Mo 573-473-4152

Billie Hurley , Downing , Mo. 660-626-7817
Paul Jensen, LaPlata, Mo. 660-332-4027
Jeff Knight Unionville, Mo. 309-645-4655
Troy Link, Moberly, Mo. 660-651-5104
Mike Mattox, Moberly, Mo. 660-651-8855
Jackie Mott, Madison, Mo. 660 651 8612

Roger Rector, Macon, Mo. 660-651-3822
Dan Schlipf, Macon, Mo. 660-384-4216
Dan West, Macon, Mo. 660-651-7582
Wade West, Shelbina, Mo. 573-424-7284
Deb Yearns 660-651-8490
Doug Yearns 660-651-0038
---
MAP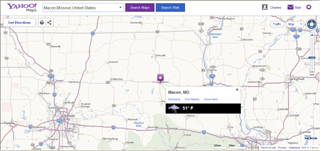 The North Central Missouri Beekeepers Association bee club meetings are back on for 2023

1st Monday of every month, except for September (September, 2nd Monday due to labor Day and no December or January meetings.

We are updating the Swarm list on our web site. If you wish to be added or removed, please contact Dan West at westorchard@yahoo.com

For More Opportunity to Learn Beekeeping
Check out our always free to attend BeeKeeping Club Meetings.

Check out our club's Facebook page: North Central Missouri Beekeepers
Here you will find the information for the upcoming events Sponsered by the North Central Missouri Beekeepers Club.
If you have any questions contact Tammy George
660-214-0132
Check out the rest of our website for various announcements and links to beekeeping supplies and more.
Check out this beautiful Crab Spider feasting on a Honey Bee on top of an Iron Weed flower.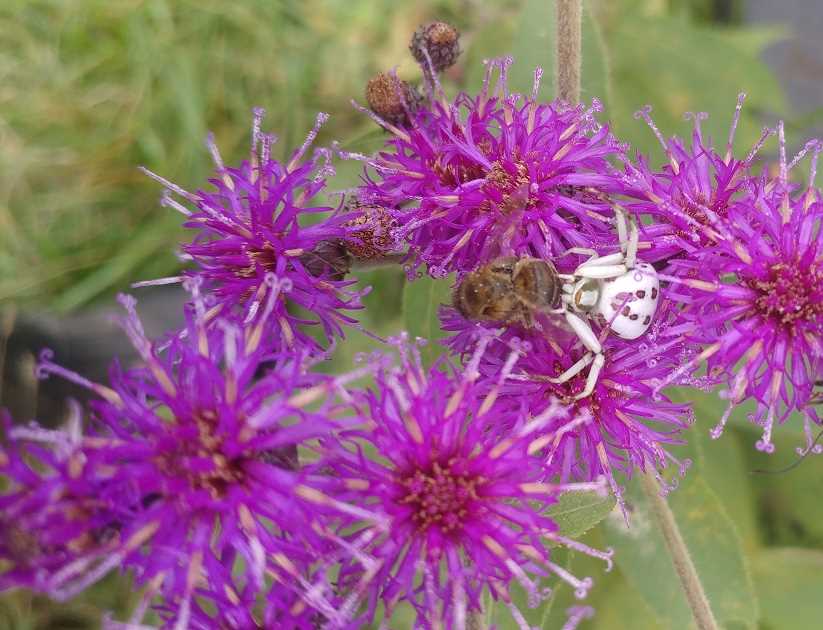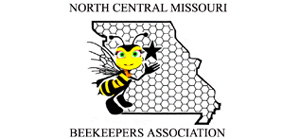 NCMO Beekeepers Upcoming 2023 Meetings
To Be Announced

June 2023
The History of Beekeeping by Dan West

July 2023

August 2023
Queens: Finding, Marking and Clipping Presented by Scott Gough

September 2023 to be announced

October 2023 to be announced

November 2023 to be announced

No Meetings December or January